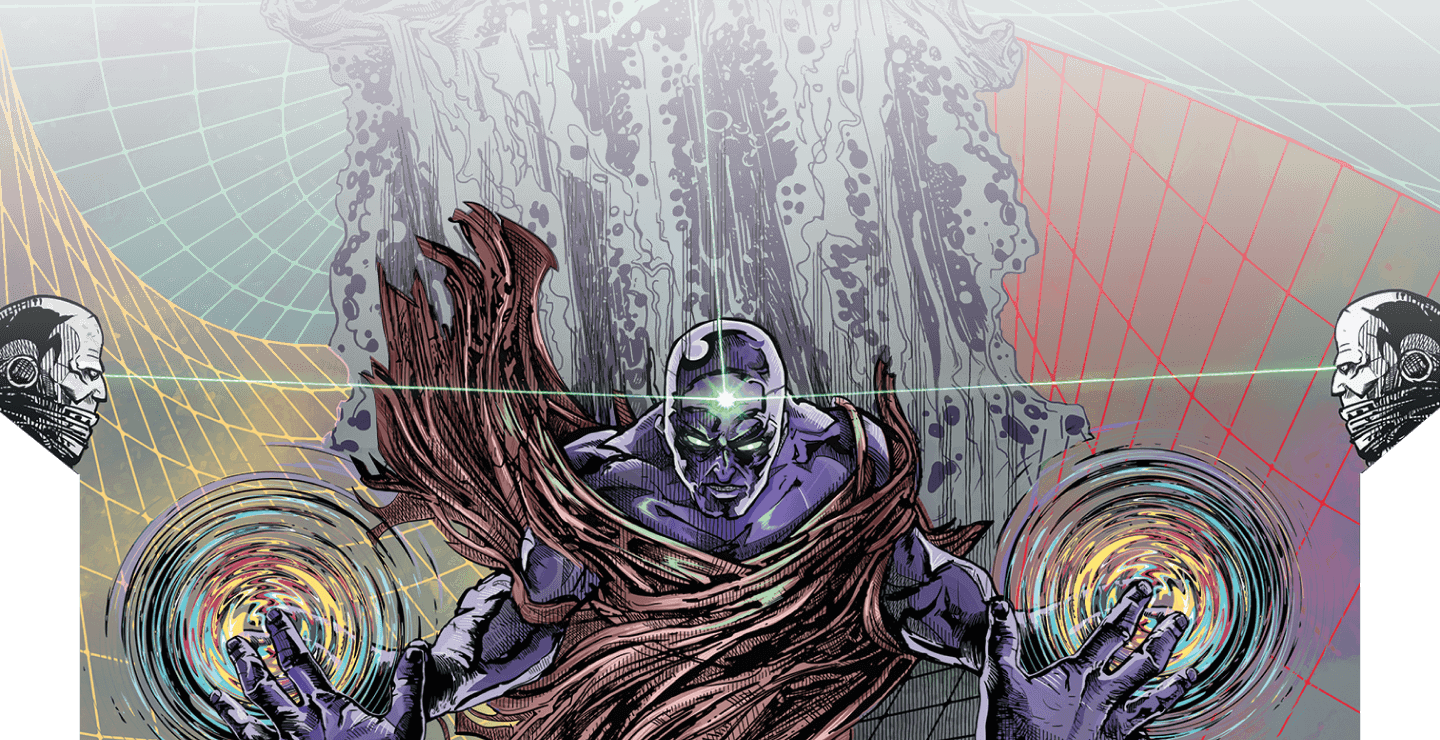 Join the Circle!
18-20.05.2023, Kraków
Lineup
Uncle Acid & the Deadbeats
Corrosion of Conformity
Mars Red Sky
King Buffalo
Blood Ceremony
Church of Misery
The Devil And The Almighty Blues
Messa
Gaupa
Spaceslug
Krzta
Sum of R
Wyatt E.
Moonstone
Sturle Dagsland
Sautrus
Ketha
Angrrsth
Stonerror
AcidSitter
Kryształ
Havaya
FAVORIT89
RSDE
Buy ticket
About the festival
Soulstone Gather Festival is a celebration of the doom metal filth, of the blues-rock intrigue, of the stoner psychedelic atmosphere, and… not only that - we like to experiment with other genres!
Moreover, decorations and modern forms of artistic expression, such as visualisations or 3D mapping are an integral part of the festival.
For this reason, when entering our humble abode, you might get the feeling that the door to Narnia really does exist…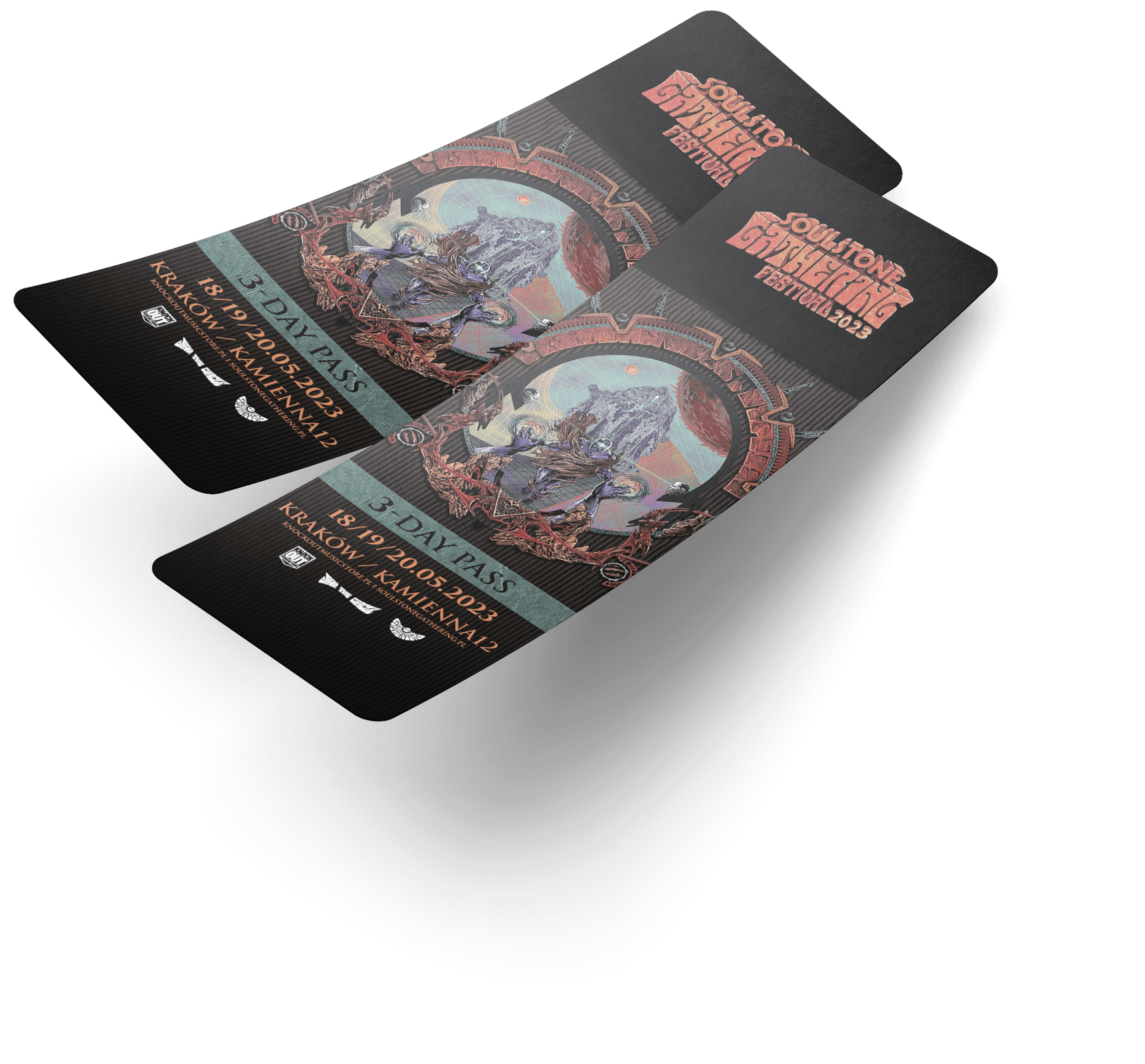 Don't hesitate!
Get your ticket now!

Three days filled with music and art that will take you to another reality await you.

Buy ticket
How to get
Car
You are probably going to be using some sort of a map. Enter "Kamienna 12" into your navigation system. Please remember that there are no parking spots on the festival grounds. You can park along Kamienna street at indicated places.
Tram
Get off at the "Dworzec Towarowy" stop. From there you'll need to take a circa 7 minute long walk to your destination. Head into the direction of a train flyover. Once you go past it, you'll see a gate to your left - that's where the festival is taking place.
Bus
If you've chosen to reach us by bus, get off at the "Biskupa Prandoty" stop. It's just a 5 minute walk from there. Go straight along the street and turn right into Kamienna street at the nearest opportunity.

Schedule
Thursday 18 may
Main Stage
Corrosion of Conformity | 22:00
King Buffalo | 20:15
Church of Misery | 18:30
Messa | 24:00
Krzta | 17:15
Afterparty: Havaya | 1:00
Vintage Stage
Wyatt E. | 23:15
Sum Of R | 21:15
Acidsitter | 19:30
Friday 19 may
Main stage
Uncle Acid and the Deadbeats | 24:00
Blood Ceremony | 22:00
The Devil and the Almighty Blues | 20:15
Gaupa | 18:30
Spaceslug | 17:15
Afterparty: Favorit89 | 1:15
Vintage Stage
Moonstone | 23:15
Sturle Dagsland | 21:15
Stonerror | 19:30
Saturday 20 may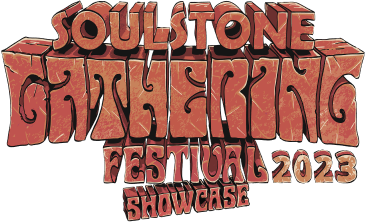 Mars Red Sky | 22:30
Sautrus | 21:15
Ketha | 20:10
Angrrsth | 19:05
Kryształ | 18:00
Afterparty: Red Smoke Dance Experience | 24:00
Buy ticket